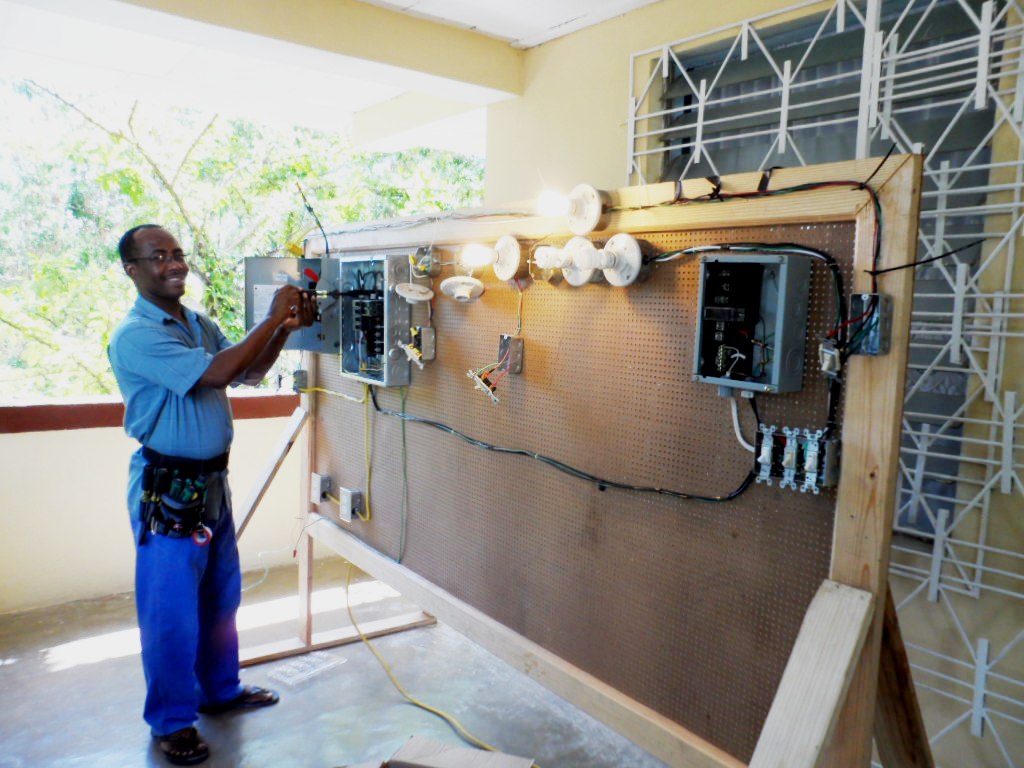 A Trade School for Haitians … Starting with Electricians!
But wait … we have much more in planning.  How about adding nursing assistant program next year?  There is a good local hospital and a parish clinic. What about a program for plumbers for the next year after that?
Located on about an acre of land owned by the Parish of St. Claire, this school can become an educational complex for the trades.  This will bring jobs, entrepreneurship, and opportunity for change.  A slow and steady spiral of growth in Haiti from the fundamentals on up will change Haiti for the better.
The Chinese philosopher Confusius said,
"If your plan is for one year plant rice. If y
our plan is for ten years plant trees. If your plan is for one hundred years educate children" everyone.
We are making only one small edit to this.
Come join us in making a difference.